"Is the spring coming?" he said. "What is it like?"…
"It is the sun shining on the rain and the rain falling on
the sunshine…"

Springtime brings a renewed passion for shopping, cleaning and primping the home and a search for those refreshing, restorative scents, lotions and potions for the body. We recently asked Privet House co-founder Suzanne Cassano to share her feelings about the season and to find out what her 'Must Haves' are for Spring.
The five things Suzanne loves about Spring:
It always makes me feel like I should stop talking
and start doing…..
It forces me to take time to smell the air…
It makes me want to take better care of myself…
It gives me "permission" to buy new things…
It makes me smile….
Suzanne's Spring Cleaning 'Must Haves':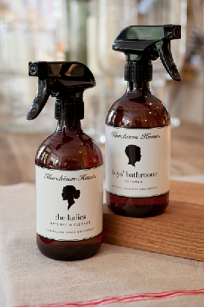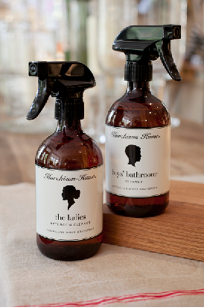 Murchison Hume collection of household and wardrobe cleaning products. Here's the dirt: the company was founded by an adorably chic couple of Australian expats who are now based in Los Angeles. The eco-conscious products are scented with a hint of white Australian grapefruit or fig, presented in elegant amber-colored pump bottles with strikingly handsome labels (in other words, chic enough to leave on the counter).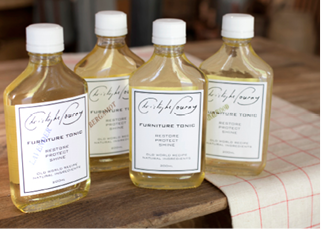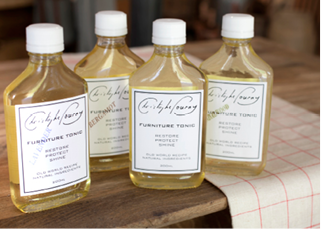 Christophe Pourny all-natural tonics are like an anti-aging facial for furniture. They restore, nourish and energize leaving a fresh and radiant surface. Made in small batches in New York City by a highly regarded French furniture restorer.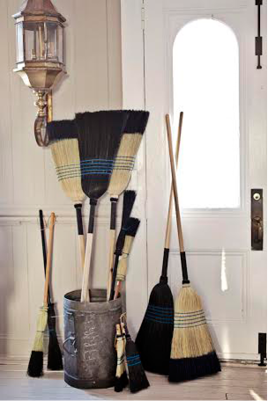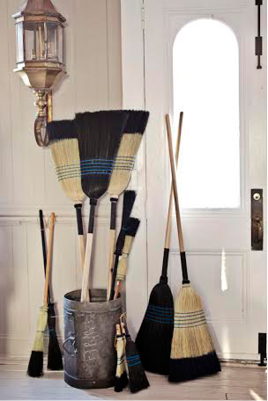 Amish-made brooms that will sweep you off your feet. Ideal for the fireplace, barn, garage or stoop.
Suzanne's 'Must Have' Scents and Skincare for Spring: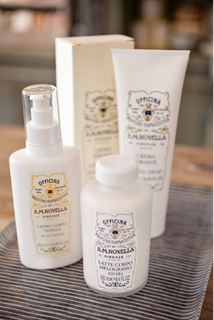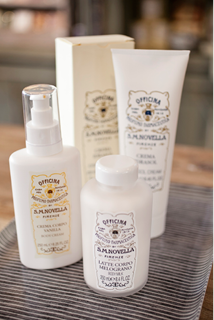 Santa Maria Novella Body Milk leaves the body toned, nourished and moisturized thanks to its hydrating vegetable oils, cocoa butter, white beeswax and avocado. Santa Maria Novella Vanilla Body Cream is a moisturizing body cream formulated with a plant base of rosemary, aloe, almond and natural vanilla extract. Santa Maria Novella Idrasol Body Cream, an ultra-hydrating cream formulated with carrot, rose and orange flower extracts.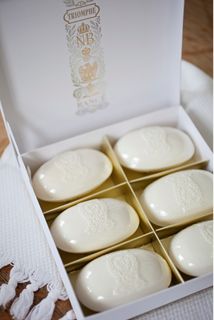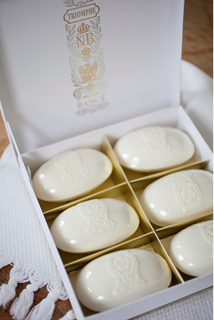 Boxed set of Triomphe soaps from France. The fragrance was created for and dedicated to Napoleon Bonaparte and reflects the aromas of his native island, Corsica.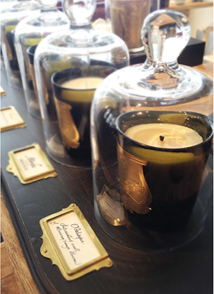 Cire Trudon's Odalisque candle offers up the intoxicating smell of Moroccan orange blossom.
Suzanne's Spring 'Must Haves' for the Home: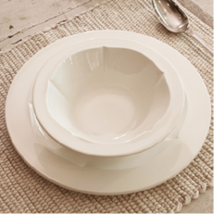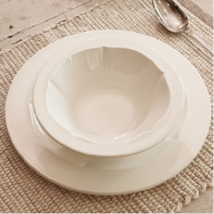 New French plates and bowls that are reminiscent of 18th century antique creamware. Made in France of fine Faience earthenware, this pattern is based on an earlier design, also with an elegant scallop form, that dates back to 1865…and yet, it all has a decidedly modern edge.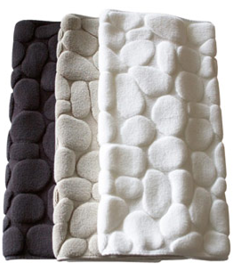 Bath pebble mats inspired by the river rocks found in the mountain creeks and streams of Japan, this cotton bath mat has a textured, 3-dimensional pebble design. The mat is the creation of a forward-thinking Japanese textile designer who collaborated with a local towel company. As might be expected from such as collaboration, the mat is sympathetic to its Japanese roots yet has a fresh and modern aesthetic. The neutral shades have a calming effect, while the textured surface promises your feet a gentle massage.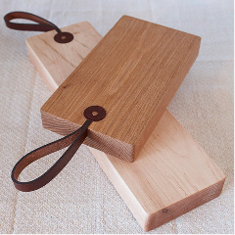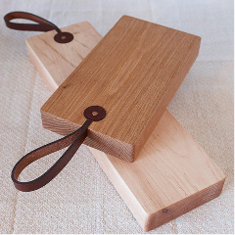 Upcycled cutting boards are designed and developed by a company committed to sustainable practices, the use of recyclable materials and local sourcing and production. Proudly made in the USA, the boards are ultra- thick and designed with gutsy leather carrying handles.
Privet House is located at 13 East Shore Road, New Preston CT 06777. You can pay a virtual visit to their newly expanded online shop at http://shop.privethousesupply.com/