An exciting new shop called Mecanica Antiques is the latest
to open in Litchfield County, featuring an eclectic mix of items from mid-century modern to primitive.
Living in the country often means embracing a more rustic and less formal style when decorating your home, and there is an abundance of great antiques stores and flea markets in this area with "country-style" offerings. For those who like to mix it up, or those who collect unusual items from the past, and for some who prefer iconic mid-century to shabby chic, there is now a shop called Mechanica, located on Route 202 in New Preston. What makes Mecanica different from other antiques shops in the area is its focus on industrial and mechanical treasures. Since it opened in June of this year, they have had a steady stream of customers.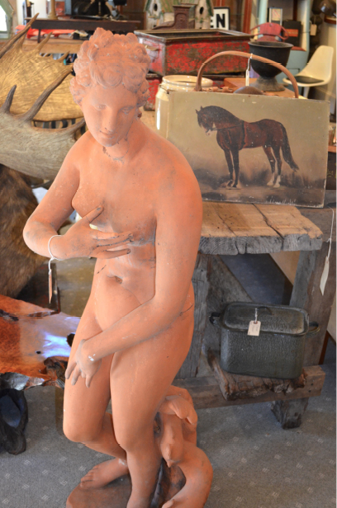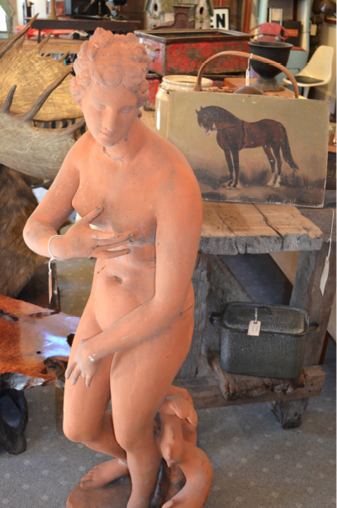 The three business partners Sarah Hamilton, Joe Snow, and Tony Grazia all have ties to Connecticut. Joe Snow grew up in Gaylordsville, attended Rhode Island School of Photography, and has been buying and selling antiques for 25 years. He always had a passion for photography and antiques, but once he was out of college, antiques won out. Sarah grew up in Ridgefield, attended NYU, lived in New York City for 25 years, and spent 2 years in London, in the UK working as an actor. She was an actor for 17 years and also has a background in retail. A resident of Sherman, originally from Yonkers, Tony works in the TV industry, and has been a collector of antiques for years. Joe explains, "Our shop is unlike any antique store in the area. We have a love for mechanical things, the unusual, advertising, mid-century modern, and industrial, with some primitive thrown in. We are drawn to things that are fun and humorous, not formal."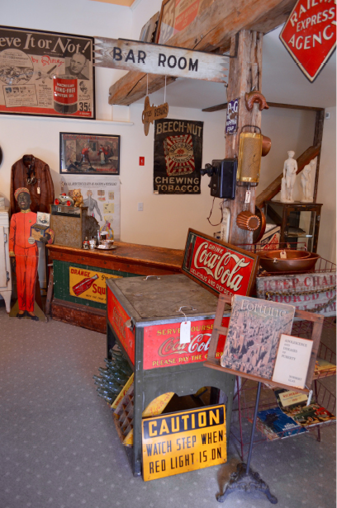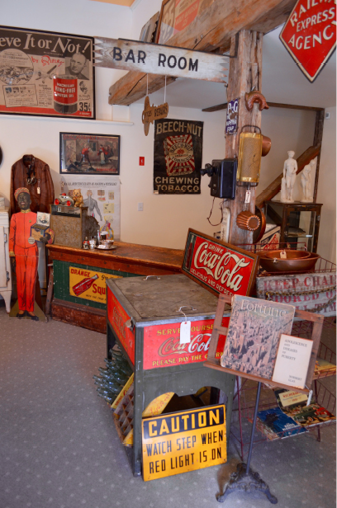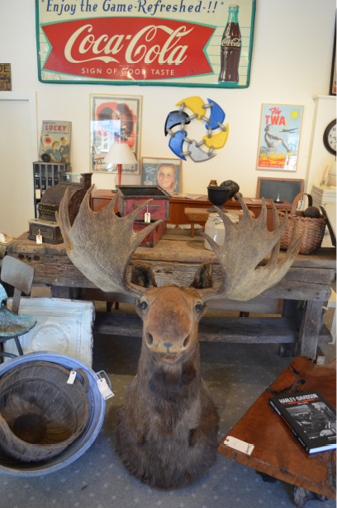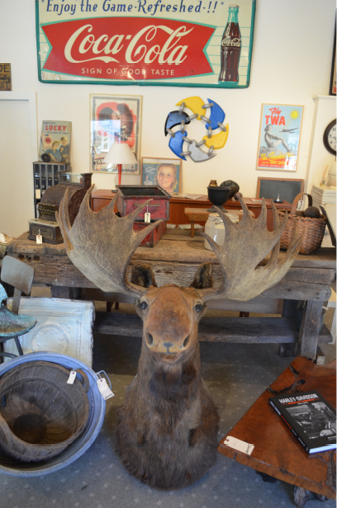 Inside, the space is set-up in vignettes highlighting bold colors from advertising signs, touches of distressed paint such as a lovely two-toned, triplex birdhouse, and typographical treatments that harken from the past. "That's what really attracts us. We want our shop to be a curated place, with signature pieces, we aren't filling the store with just stuff. Our goal is to bring you only the coolest, most unusual, and elusive items to add to your home," says Sarah. "Our hope is that when people walk into the store, they say 'wow'."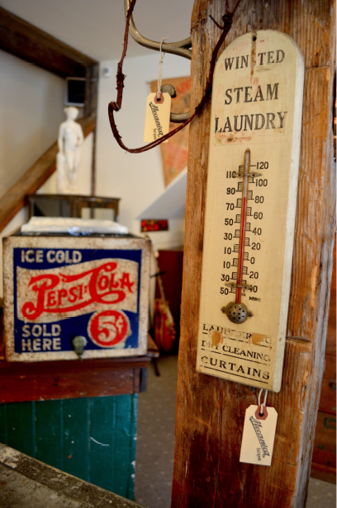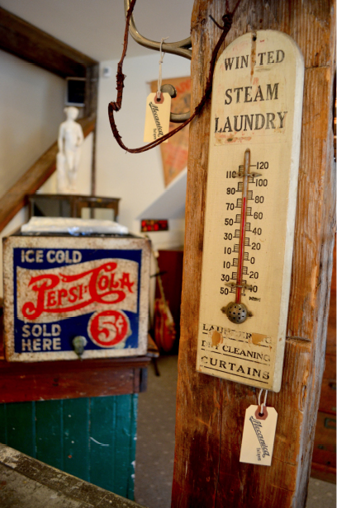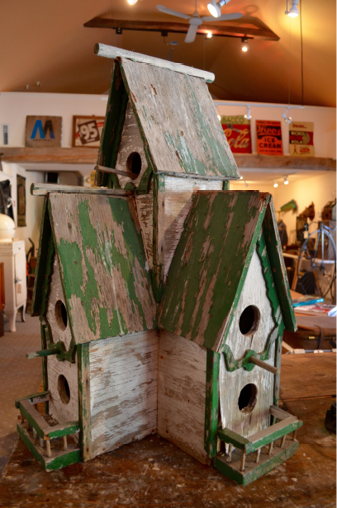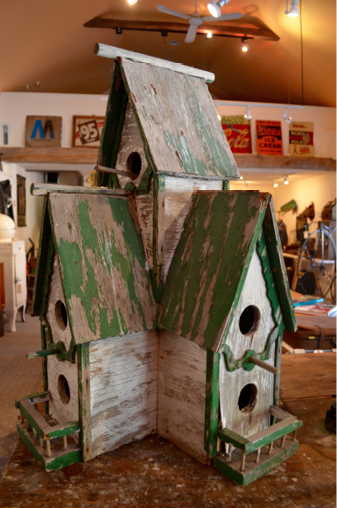 Where do they source their unusual items? Surprisingly, most of it comes from attics, barns, and cellars in this area and the Northeast, in general. Scouting is an art in itself, and Joe seems to have a good eye for finding the gem in a room of everyday treasures.
While most of their customers stop in to browse, not looking for anything in particular, it seems that many folks are interested in vinyl records. So far, records are the most popular item. The partners plan to eventually sell online, but at this time their website is still under construction with just a landing page. If you see something you like and are daunted by the idea of getting it home, the shop does deliver large scale items for a fee—depending on the size of the item and the location it is being delivered to.
We asked the partners what hopes and plans they have for the future of Mecanica. "We hope in the future that we are able to travel in order to bring items from other areas into the shop. We would like to be the go-to place for antiques, which means expanding into a larger space. And one of long term goals is to offer prop rentals to the movie industry.