Local photographer Rick Schatzberg captures striking images of environments in flux, with people caught within the landscapes. His new book Twenty Two North is a road trip worth taking.
"We have to be taught to see here, because here is everywhere, related to everywhere else."
—poet William Carlos Williams
Rick Schatzberg's photographs reflect his interest in exploring and describing places, which he sees as a combination of geography, ethnography, imagination, and autobiography.
His recent monograph, Twenty Two North, won first prize in the "One for the Books" contest in Australia's Ballarat Foto International Biennale (BFIB'15). In an interview for the Atlanta Photography Group, Rick provided some insight into the works in his new book:  "For two years I have been photographing the human and physical landscape along Route 22, a mostly rural road connecting New York City and Canada. The idea for this work, Twenty Two North, came about at a time when I was making frequent trips along a particular stretch of NY22 to visit my son in Vermont. The effort to render this environment visually legible, from the Bronx to the North Country, is to examine what we do to the landscape and vice versa.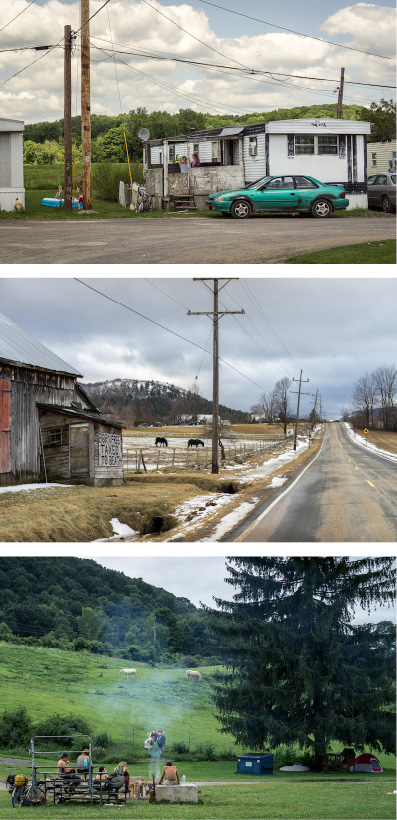 I treat the road as a metaphor for the narrative journey, but in a larger sense picture-making itself is a metaphor for the provisional and incomplete nature of knowledge, the result of having only fragments of information. Taking the time to share in the experience of people in the landscape, my photographs exist as subjective and incomplete evidence of these fragmentary encounters.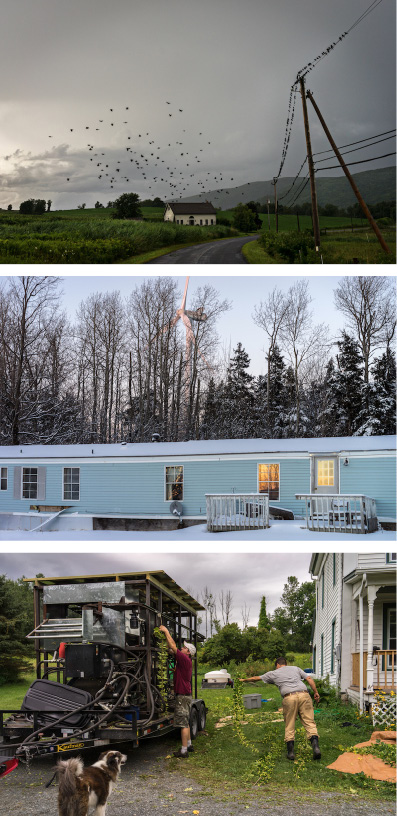 I am informed by literary and photographic road trip genres, but my work departs from the tradition of quickly moving through America. Like improvisational music, I am trying to build and reinterpret a place through repeated sessions. Human subjectivity, color, light, chance, and movement are the elements that help me describe an environment in flux, to understand a place as process rather than fact."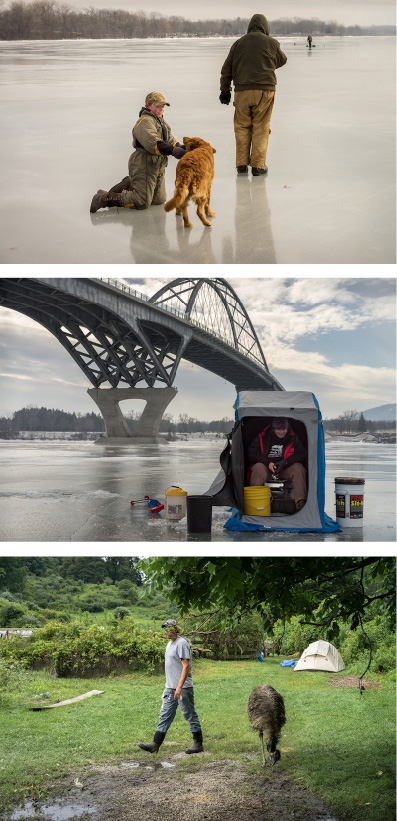 Based in Brooklyn Heights, New York and Norfolk, Connecticut, Rick is a man of many interests. A graduate of the General Studies program at International Center of Photography in 2015, his  career has been a varied one, to say the least. He holds a degree from Columbia University in Anthropology, studied and played French horn with Cecil Taylor's Unit Core Ensemble in Ohio and New York City in the 1970s, and spent more than thirty years as an executive and entrepreneur in the publishing and health care industries.

As a migrant from a corporate career, Rick is engaged in his photography practice on a full-time basis. Since graduating ICP he has been exhibiting his work and pursuing new projects.
Rick currently has work featured in three group exhibitions, two of which are local. He has four prints in a show called Photographs Out of Norfolk at Pinacoteca Gallery in Bantam, which runs until May 8. This is a group exhibition of 9 Norfolk-based photographers. (see our article on this show)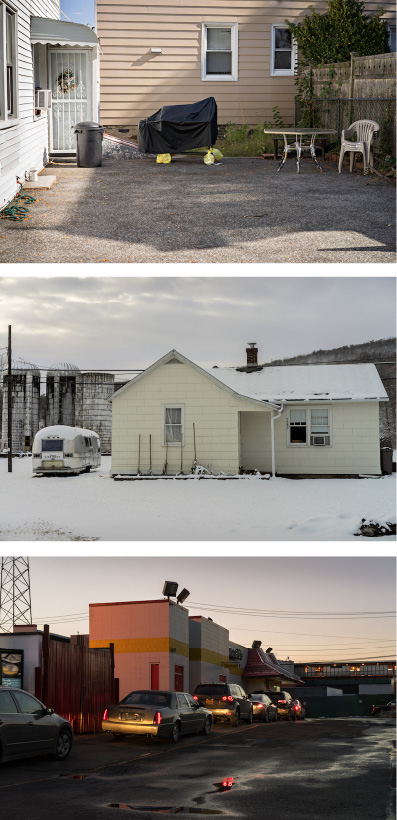 He is also featured in a group exhibition 5th Annual Juried Exhibition consisting of 22 photos by 22 artists, selected by 3 jurors at Sohn Fine Art Gallery in Lenox, MA, which runs through June 5. The opening reception is May 7.

And finally, Rick has work in an exhibition titled Texas National 2016, at the SFA Art Galleries & Cole Art Center in Nacogdoches, TX which runs until June 11. This is their 22nd annual juried exhibition and it contains 98 prints by 98 photographers from 29 states. The year's exhibition was juried by renown photographer, Abelardo Morell.
It's no surprise that this local artist is being recognized across the country. His images are hauntingly beautiful and informative at the same time. The more time you spend with one of his pictures, the more you feel as if you have just been there.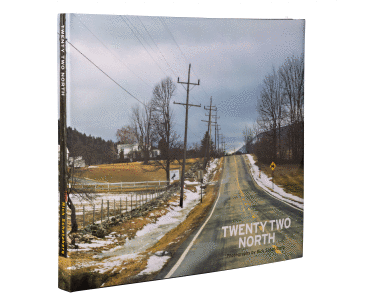 Rick Schatzberg's amazing new book Twenty Two North is available at Sohn Fine Art Gallery in Lenox, Massachusetts.
To contact Rick or to see more of his work, go to: rickschatzberg.com