Milton Market is a modern-day general store in Litchfield where the focus is on quality, practical, everyday items for the home and the vibe is natural, fresh, and beautiful.
Martha Fish and Gerardo Figueroa just recently opened a life-style shop in Litchfield's charming Cobble Court. Milton Market is a lovely space with a zen atmosphere, where shopping becomes therapeutic. From dishes to glassware, artworks to napkins, facial products to espadrilles—things you need to have a chic life in the country—most items are made of natural materials and have a fresh, simple aesthetic.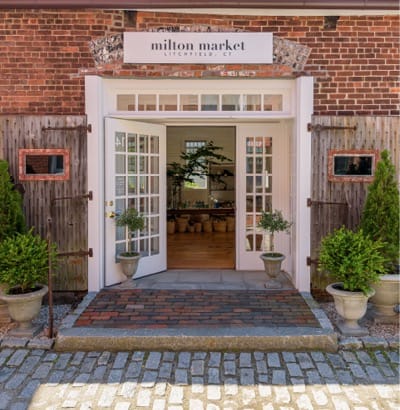 Together, the partners bring years of experience in merchandising and fashion (Calvin Klein, Coach, Reed Krakoff, Tiffany & Co., Barneys, Calvin Klein, and Michael Kors). The connections and business relationships they have built over the years with top-notch designers are key to their approach for this new venture. Here's what they have to say about their philosophy at Milton Market:
Where are you each originally from and how did you end up in Litchfield County?
MF: I'm originally from Connecticut and always had a sense I'd be back. Fifteen years ago, when I was living in New York City and looking for a weekend place, I discovered the Milton section of Litchfield and immediately fell in love. It's an historic district and a hidden gem. There are so many special places hidden in these Hills, so many reasons to love this corner of Northwestern Connecticut.
GF: I am originally from Puerto Rico. I moved to NYC for college and have called it home ever since. Martha and I met when we were working at Calvin Klein 20+ years ago and I first discovered Litchfield visiting Martha.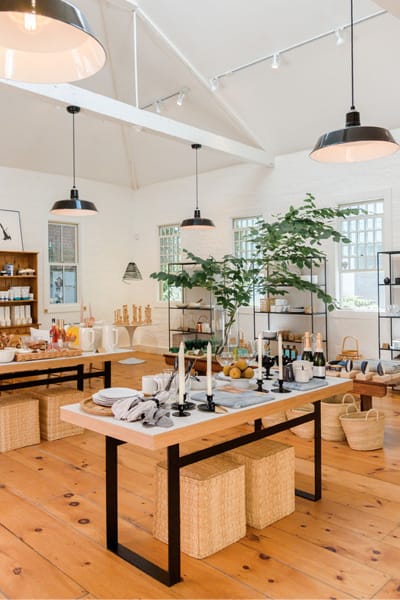 Tell us briefly about your background: education, work experience, retail experience, etc.
MF: I graduated with a degree in communications, but my real love was always fashion. My first job was at Ralph Lauren. Following that, Calvin Klein, Coach and Reed Krakoff. I've worked as a buyer, a merchandiser and in design management, and I've always had a soft spot for retail. I had a really influential mentor in my time at Calvin Klein who had a big influence on my career, and she had an amazing lifestyle store in the Hamptons. I think that stuck with me all of these years.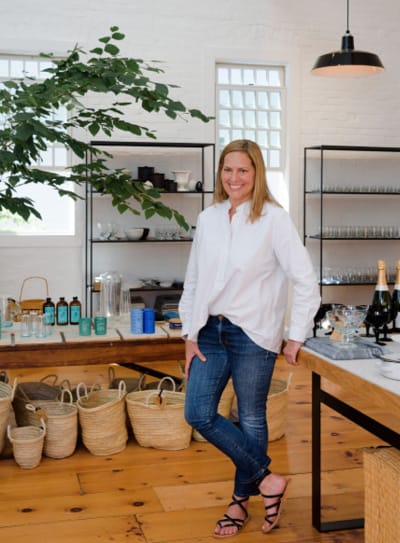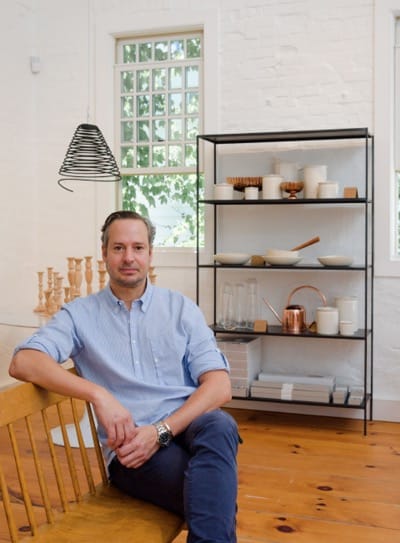 GF: I went to Parsons in NYC and immediately after started working in fashion. My first job was at Barneys New York, working in Visual Merchandising. From there I went to Calvin Klein and then onto Michael Kors. I have always been very connected to the retail experience, but haven't worked in retail.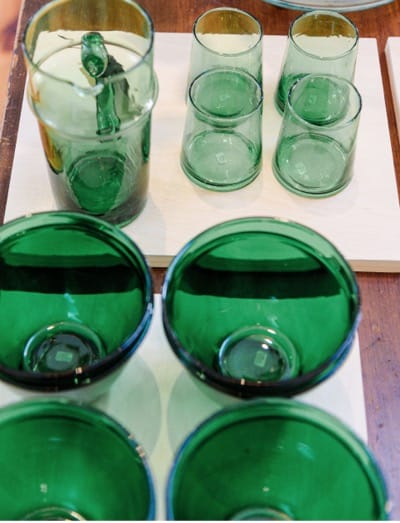 Can you describe the concept and philosophy of your new shop?
The inspiration for Milton Market is the modern-day general store. Every item we carry illustrates our take on "utility". These are the things you need and use every day— home goods, apothecary supplies, paper goods—but we track down and sell only the most beautiful versions of these items. Our style is very consistent and it reflects the clean, quality-driven aesthetic we developed over many years of working alongside some of the industry's most talented designers.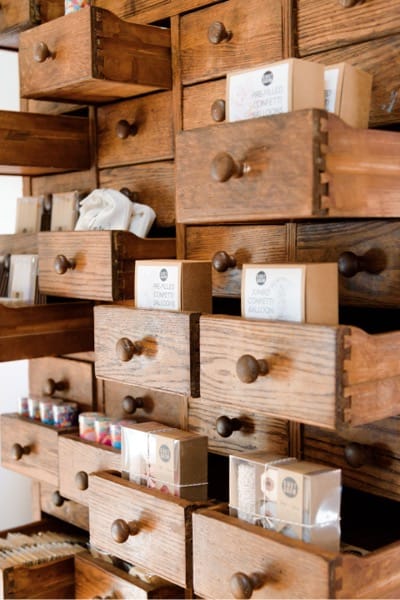 In terms of pricing, we're all about creating the kind of range that makes Milton Market exciting and accessible to everyone. That's why you'll find the perfect everyday glass for $5. and the most luxurious, hand-woven blanket from Swan's Island, Maine for $900. Seasonality and locally-sourced products are two other points that inform our thinking. So, alongside our basics you'll find products focused on the specific time of year. As you can imagine, summer entertaining is huge for us now, but we're deep in planning some amazing surprises for fall!
Where do you source the merchandise featured in the store?
Milton Market needs to feel personal and unique. Personal, for us, translates to working with the talented friends we've made during 20+ years working in fashion. These friends, who've now built their own brands and businesses, introduce us to their friends …and so it goes. Thanks to these connections, we have access to very singular sources. Plus, we're always finding new things we love. We focus on local, small-batch makers and artisans who care about sustainability and whose products are as ecologically friendly as they are aesthetically pleasing.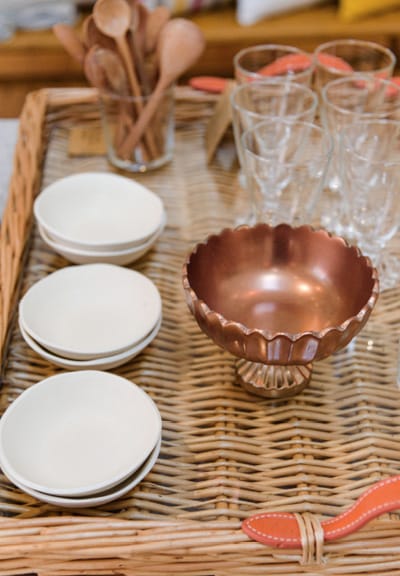 Do you feature local artists and artisans?
Yes, we do! Featuring work by local artists and artisans runs deep in the Milton Market DNA. We opened the store with original gouaches from the local artist, Melissa Meredith. We also carry many NY-based brands because for us (a New Yorker and ex-NYer), New York is in our blood. We have work from potter Jessie Lazar, and apothecary products from Costa Brazil, Circumference and Kate McLeod. Our candles are made in Brooklyn by KeapBK. We're always looking to add more work from artists and artisans working close by and will be doing so in our Fall/Holiday assortment.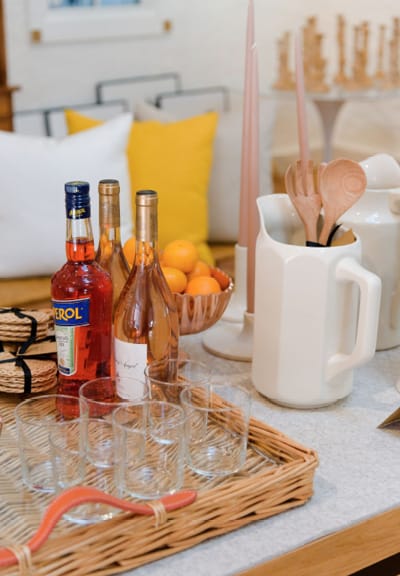 Will you be adding more home furnishings or will you keep it to smaller home goods?
We offer a small selection of home furnishings—like benches and tables—and plan to move things in and out according to season.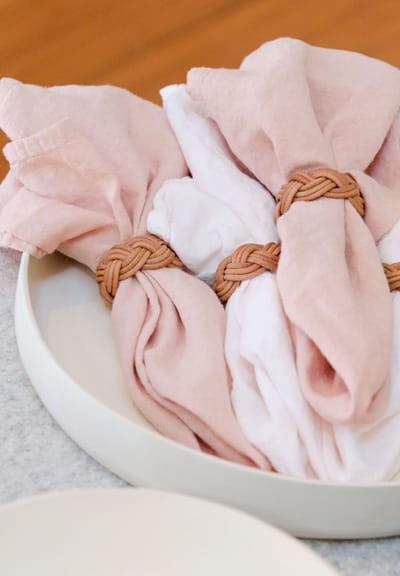 You carry the line of Saint Olio cleaning products (for home and body) which are made of natural ingredients — why this brand?
To be honest we first fell in love with their packaging, but we absolutely love what the company does and what they stand for. Saint Olio is one brand that really captures what we want to bring to Milton Market. Everyone needs cleaning supplies, but their small-batch products are natural (based on botanicals and essential oils), environmentally friendly and… they work. Oh, and their scents are absolutely amazing!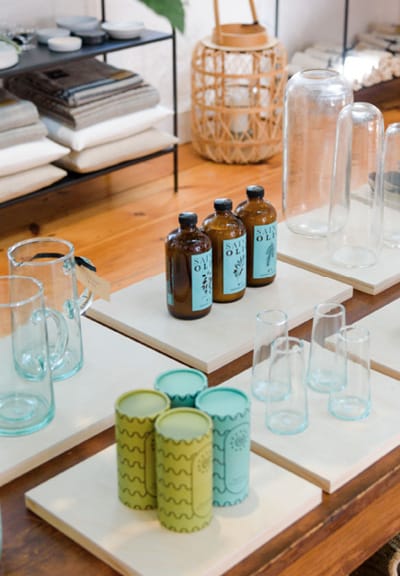 Do you work with interior designers and architects, or are your customers residential home owners?
Both! Though we focus on residential home-owners and their everyday needs, we now have local interior designers shopping for clients—and that's been both surprising and super fun!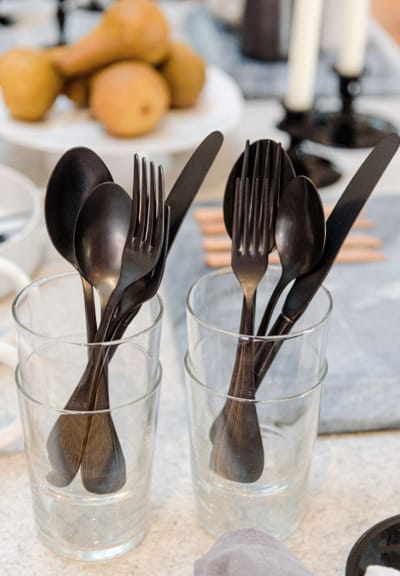 How has the response been from the community?
We so appreciate the response we've received. People in the community have been so positive and welcoming. We're thrilled to be a part of the Litchfield business community. Our goal was to appeal to locals, weekenders and day-trippers. So far, so good!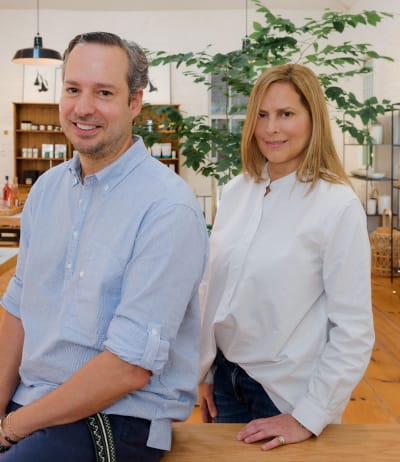 What are your plans for the future of Milton Market?
The main focus for us is PRODUCT and finding, sourcing and creating the most special assortment for Milton Market. We still have more coming for summer, but a big focus is on finalizing our Fall and Holiday assortment. We have so much more to share, stay tuned!
Hours: 11 am – 6 pm Tuesday to Saturday;
12 – 5 pm on Sunday; closed on Monday
Milton Market
14 Cobble Court
Litchfield
860.361.6723
miltonmarketct.com
Instagram @miltonmarketct