Goings On
Events, gatherings, & outings:
What to see and do this month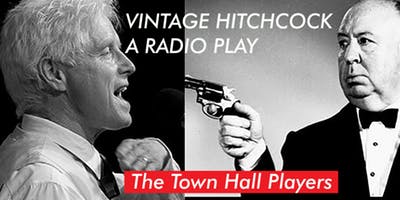 March 23, 2019
Vintage Hitchcock
A Radio Play
Meet Alfred and Fred – Cocktails and Theater.
Enjoy cocktails and a fun Radio play based on Hitchcock's films. Performed by The Cornwall Town Hall Players with the special participation of Fred Newman, "Prairie Home Companion" sound effects wizard.
Saturday, March 23, 6 – 9:30 pm
6 pm – Cocktails – Tatge/Lasseur Home – 60 Furnace Brook Rd, Cornwall Bridge
7:30 pm – Play – Cornwall Town Hall – 16 Pine Street, Cornwall
Tickets: $50
Locations:
Tatge/Lasseur Home
60 Furnace Brook Road
Cornwall, CT 06754
and
Town Hall Players
60 Cornwall Bridge, CT 06754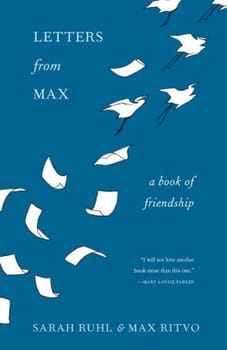 March 23, 2019
Sarah Ruhl at
Gunn Memorial Library
Playwright, two-time Pulitzer Prize finalist, Tony Award nominee, and co-author, Sarah Ruhl will deliver a talk and signing of her recently released book, Letters from Max: A Book of Friendship, named as a Kirkus Best Book of 2018.
In 2012, Sarah Ruhl met Max Ritvo, a student in her playwriting class at Yale University, was an exuberant, opinionated, and highly gifted poet. He was also in remission from pediatric cancer.
Over the next four years―in which Ritvo's illness returned and his health declined, even as his productivity bloomed―the two exchanged letters that spark with urgency, humor, and the desire for connection. Reincarnation, books, the afterlife as an Amtrak quiet car, good soup: in Ruhl and Ritvo's exchanges, all ideas are fair, nourishing game shared and debated in a spirit of generosity and love.  Studded with poems and songs, Letters from Max is a deeply moving portrait of a friendship, and a shimmering exploration of love, art, mortality, and the afterlife.
"Deeply moving, often heartbreaking . . . a captivating celebration of life and love."―Kirkus (starred review)
Sarah Ruhl is the author of the book 100 Essays I Don't Have Time to Write, which was a New York Times Notable Book of the Year. She has been the recipient of a MacArthur Fellowship, the Susan Smith Blackburn Prize, the Whiting Writers' Award, the PEN/Laura Pels International Foundation for Theater Award for a mid-career playwright, and the Steinberg Award. She is currently on the faculty of the Yale School of Drama and lives in Brooklyn with her family.

Max Ritvo (1990–2016) was the author, with Sarah Ruhl, of Letters from Max. He was also the author of two collections of poems, Four Reincarnations and The Final Voicemails. His chapbook, Aeons, was chosen by Jean Valentine to receive the Poetry Society of America Chapbook Fellowship in 2014. Ritvo's poetry has also appeared in the New Yorker and Poetry, among many other publications.

Saturday, March 23, 11 am
Free
Gunn Memorial Library
5 Wykeham Road
at Route 47 on the Green
Washington
860-868-7586
www.gunnlibrary.org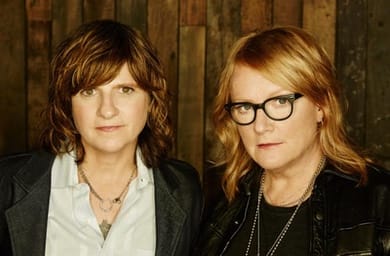 March 23, 2019
Indigo Girls
at the Warner Theatre
The Warner Theatre will welcome the Grammy-Award winning band, Indigo Girls, to the Main Stage on. Opening the show is special guest Amythyst Kiah.
Twenty years after they began releasing records as the Indigo Girls, Amy Ray and Emily Saliers have politely declined the opportunity to slow down with age. With a legacy of releases and countless U.S. and international tours behind them, they have forged their own way in the music business. Selling over 14 million records, they are still going strong. Amy and Emily are the only duo with top 40 titles on the Billboard 200 in the '80s, '90s, '00s, and '10s.
In 2012, Saliers and Ray embarked on a bold new chapter, collaborating with a pair of orchestrators to prepare larger-than-life arrangements of their songs to perform with symphonies around the country. The duo found an elusive sonic sweet spot with the project, creating a seamless blend of folk, rock, pop, and classical that elevated their songs to new heights without scarifying any of the emotional intimacy and honesty that have defined their music for decades. Now, after more than 50 performances with symphonies across America, the experiences have finally been captured in all its grandeur on the band's stunning new album, 'Indigo Girls Live With The University of Colorado Symphony Orchestra.'
The power of unity, both in music and in life, has been an Indigo Girls calling card ever since they burst into the spotlight with their 1989 self-titled breakout album. Since then, the band has racked up a slew of Gold and Platinum records, taken home a coveted GRAMMY Award, and earned the respect of high profile peers and collaborated from Michael Stipe to Joan Baez. NPR's Mountain Stage called the group "one of the finest folk duos of all time" while Rolling Stone said, "they personify what happens when two distinct sensibilities, voices, and worldviews come together to create something transcendentally its own."
The duo has balanced their long, successful musical career by supporting numerous social causes – the Indigo Girls don't just talk the talk; they walk the walk. Both on and off the stage, Emily Saliers, and Amy Ray have secured their spot as one of the most legendary musical acts of this generation.
Amythyst Kiah is a professed Southern Gothic, alt-country blues singer/songwriter based in Johnson City, TN. Her commanding stage presence is only matched by her raw and powerful vocals – a deeply moving, hypnotic sound that stirs echoes of a distant and restless past. Accoutered interchangeably with banjo, acoustic guitar, or a full band (Her Chest of Glass), Amythyst's toolbox is augmented by her scholarship of African American roots music. Her eclectic influences span decades, drawing heavily on old-time music (Mississippi Sheiks, Son House, Jimmie Rodgers, Olla Belle Reed, Carter Family), inspired by strong R&B and country music vocalists from the '50s-'70s (Big Mama Thornton, Sister Rosetta Tharpe, Mahalia Jackson, Dolly Parton, Patsy Cline, Loretta Lynn) and influenced by contemporary artists with powerful vocal integrity (Adele, Florence and the Machine, Megan Jean and the KFB, Janelle Monae). Provocative and coolly fierce, Amythyst Kiah's ability to cross the boundaries of blues and old-time through reinterpretation is groundbreaking and simply unforgettable.
Saturday, March 23, 8 pm
To purchase tickets, call the Warner Box Office
at 860-489-7180 or visit warnertheatre.org
Warner Theatre
68 Main Street
Torrington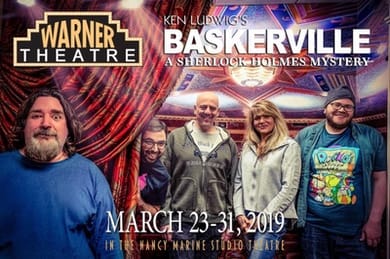 March 23-31, 2019
Baskerville:
A Sherlock Holmes Mystery
Get your deerstalker cap on – the play's afoot! From the award-winning mastermind of mayhem, Ken Ludwig (Lend Me a Tenor, Moon Over Buffalo), comes a fast-paced comedy about everyone's favorite detective solving his most notorious case. Sherlock Holmes and Dr. Watson must crack the mystery of "The Hound of the Baskervilles" before a family curse dooms its newest heir. Watch as our intrepid investigators try to escape a dizzying web of clues, silly accents, disguises, and deceit as five actors deftly portray more than forty characters. Does a wild hellhound prowl the moors of Devonshire? Can our heroes discover the truth in time? Join the fun and see how far from elementary the truth can be.
The WSC production of Ken Ludwig's Baskerville: A Sherlock Holmes Mystery is directed by Katherine Ray. The cast features Patrick Spadaccino, Josh Newey, Joe Harding, Matt Austin, and Gillian Bailey.
The Warner Stage Company's presenting sponsor is Charlotte Hungerford Hospital. Ken Ludwig's Baskerville: A Sherlock Holmes Mystery is sponsored by Altice USA. The Nancy Marine Studio Theatre series is sponsored by Northwest Community Bank.
Performances: March 23, 29 & 30 at 8 pm and March 24 & 31 at 2 pm
To purchase tickets, call the Warner Box Office
at 860-489-7180 or visit warnertheatre.org
Nancy Marine Studio
Warner Theatre
68 Main Street
Torrington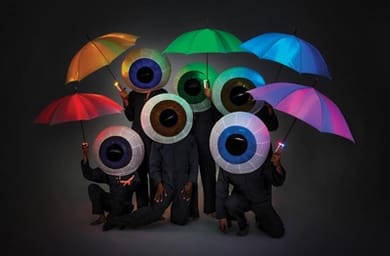 March 30, 2019
Pilobolus
Presented by ASAP!
ASAP! and the Warner Theatre are proud to present one of the most popular and unusual dance companies in the world. Pilobolus will perform an electrifying mix of humor, intelligence, physical invention, and raw athleticism. In addition to the full Pilobolus show, ASAP!'s Ultimate Collaboration with Pilobolus and American Mural Project will be featured along with our Multi-generational Community Dance Project. This program is made possible in part by the Carlton D. Fyler and Jenny R. Fyler Fund, a fund of the Northwest CT Community Foundation.
Saturday, March 30, 2 pm & 7 pm
Approximate running time: 2 hours
To purchase tickets, call the Warner Box Office
at 860-489-7180 or visit warnertheatre.org
Warner Theatre
68 Main Street
Torrington
Torrington