The forms of ceramic sculptures created by local artist Ann Mallory seem to be imbued with an awareness of time, tradition, and the desire to reveal the universal truth of the viewer's life.
Ann Mallory's long, winding driveway takes you to her studio at the top of a hill in Woodbury. The spacious building, with its thick, plaster interior walls and high ceiling feels more like a Southwestern adobe house than a New England cottage. Designed to her specifications, this is where Mallory builds, glazes and fires her celebrated ceramic sculpture.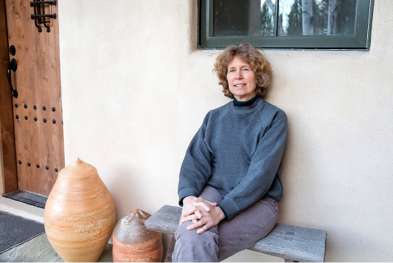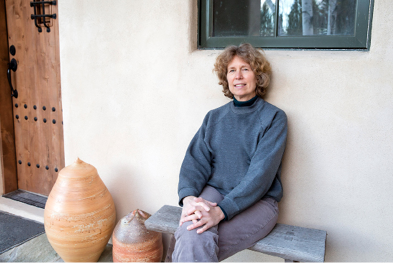 Mallory's forty-year career is grounded in art history and her ongoing study of ancient ceramic traditions. Raised in San Marino, in Southern California, as a girl she attended art classes at the Pasadena Art Museum (now the Norton Simon Museum). At the University of Southern California, she studied with noted ceramics historian, Susan Peterson who encouraged Mallory's interest in Asian art. After graduating from Stanford University in 1971 with a BA in English and a minor in art history, Mallory became a student of Franz and Maguerite Wildenhain, Bauhaus trained ceramicists affiliated with the California College of Arts and Crafts in Oakland. In the mid-70s Mallory lived in Vermont to study with Bruce and Phyllis Murray, and she worked with Karen Karnes, formerly a teacher at Black Mountain College, who urged the young artist to find her own way. In 1981, she participated in Parsons School of Design's first summer program in Japan where she absorbed the principles of simplicity and humility.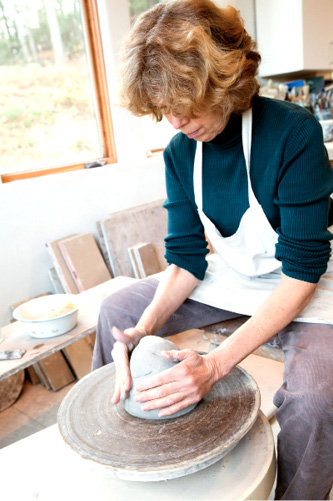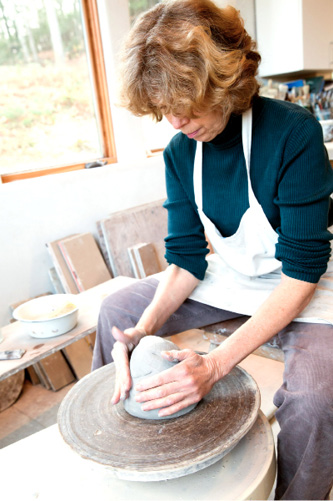 Though widely known for her hand-built, monolithic, and subtly glazed sculptural work, Mallory is also an accomplished merchandise designer. From 1985 to 1995, she ran her own ceramic factory, A. Mallory of California, where she designed and produced dinnerware and serviceware. Mallory sold her company in 1995, but she continued, as a consultant, to design her production line for clients like Neiman Marcus, Donna Karan, and Crate & Barrel until 2004. By the time she moved to Roxbury, Connecticut in 1993, she felt that she had "learned the grammar" of ceramics. Her education and professional experience had prepared her for a new creative chapter, alone in her studio.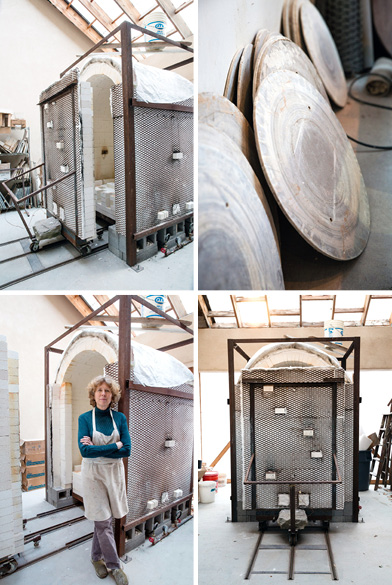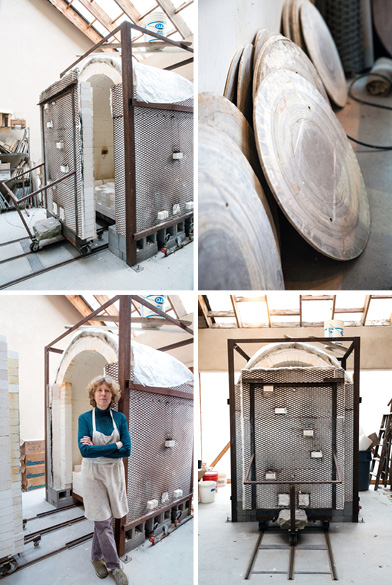 Mallory's carefully selected mentors, her comprehensive training, and her intuitive ability to glean the essential truths from many ceramic traditions, have guided her in a long and productive career that is both evolving and remarkably consistent. Combining an array of influences, from her German and Japanese teachers, to her study of philosophy, literature, Southwest Indian pottery, and Abstract Expressionism, Mallory has determined her own path. But she does not seek originality. Rather, she feels she is at the service of tradition. This balance of universal and personal truths makes Mallory's work immediately accessible.


In Mallory's large studio, there are many windows that face the woods and invite contemplation. There is also ample space to throw and build clay, create recipes for glazes, and to fire her work in one of three kilns. The largest kiln has a railroad track-like gantry that allows her to roll large works directly from her work space.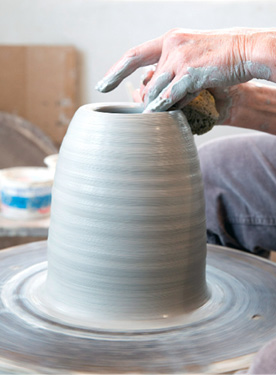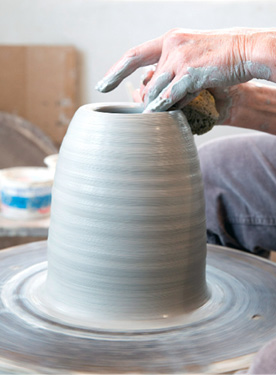 Mallory tends to create work in series, each of which is imbued with personal and philosophical meanings. Her Memory Stones were inspired by the ancient stones found tossed above the high water mark during the tsunami of 2011. Worn by time, to Mallory those stones were silent reminders "to keep ourselves on higher ground". Her Memory Stones are also related to her parents' dementia and deaths. The sculptures' full, organic shapes and smooth surfaces suggest that they are full of their memories that she now keeps.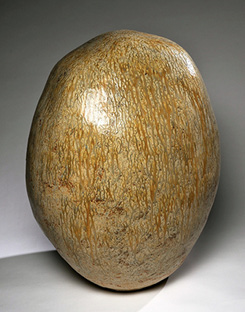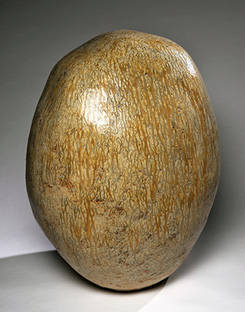 The Casings series is inspired by the protective environment that insects secrete during metamorphosis. Casings are strong stoneware forms, often with a protective porcelain skin. Sometimes Mallory cuts a vertical slit that suggests a wound, a bursting pod, or a glimpse into the next stage of an insect's evolution. Like the delicate proto-cocoons, the Casings sculptures are conceptual containers for our vulnerabilities as we evolve, day by day.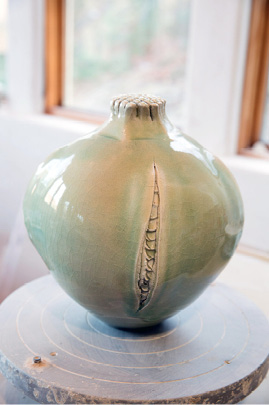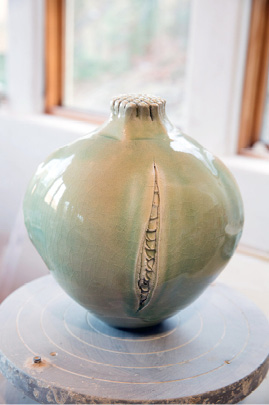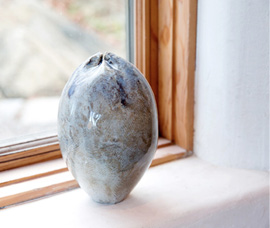 Inspired by a field trip to the Buddha at Kamakura where Mallory saw a boulder glistening in the mist, her Contemplation Vessels allude to ancient, utilitarian forms. But they do not function as receptacles for produce, oil or wine. A slight indentation at the top these hand-built structures suggests a vessel for more metaphysical wares, like dreams, or desires. Each Contemplation Vessel is uniquely rugged and slightly misshapen, just as our lives are.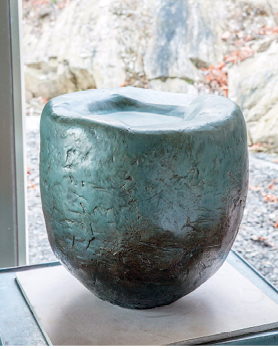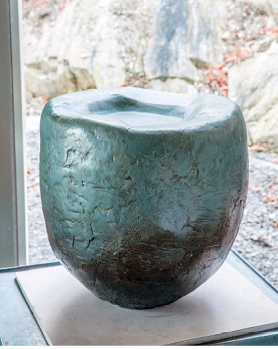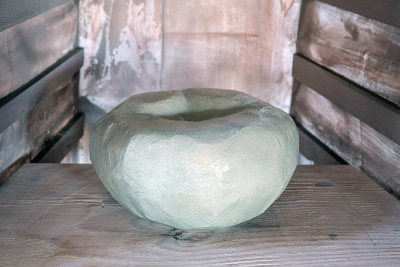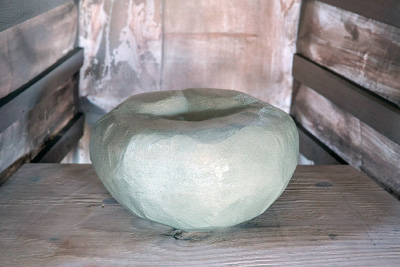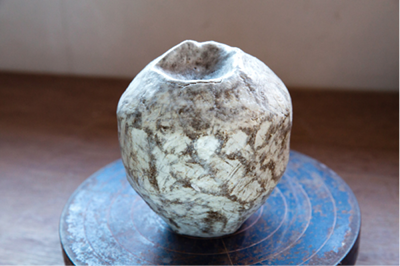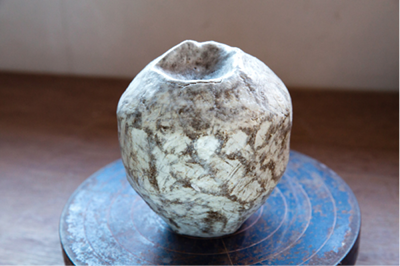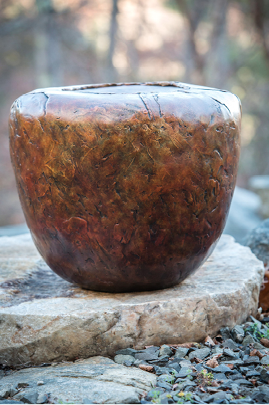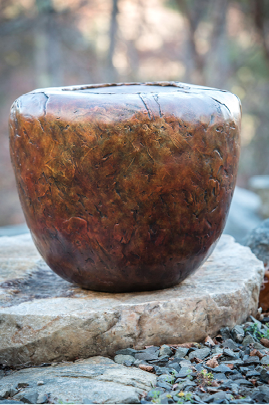 Her Bundles series began after Mallory saw a jumble of copper wire in a 150-year-old barn in Roxbury, Connecticut. She wrestled with the troublesome material, unraveling the mass until it was manageable. Soon she saw the wire in conjunction with clay. Both materials are used to control matter. To Mallory, clay "represents that part of life that's out of control – the soft aspect has a memory of everything". Wire is manmade, used to constrain organic things.  Impressing the wire onto the clay while it is wet, Mallory unites the malleable and the rigid. In concert, a Mallory Bundle reminds us that "we each carry a bundle of responsibilities".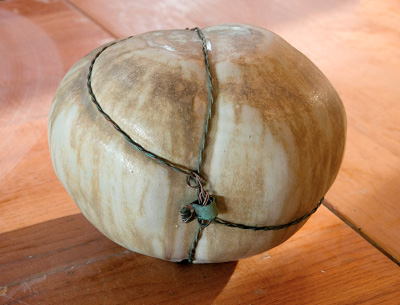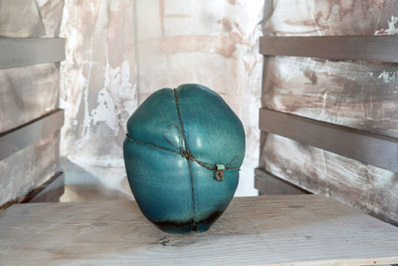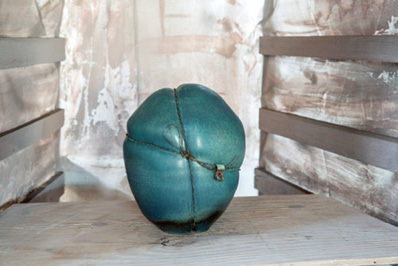 Walking with Sorrows is one of ten recent works that allude to the human form. A tall, vertical shape, it conveys a sense of movement, as though it has captured a stride, or our will to proceed in spite of our impediments. More faceted than her Bundles, Casings or Memory Stones, they refer in part to angular qualities of Japanese calligraphy. Like her other forms, they seem to be imbued with Mallory's awareness of time, tradition, and the desire to reveal the universal truth of the viewer's life.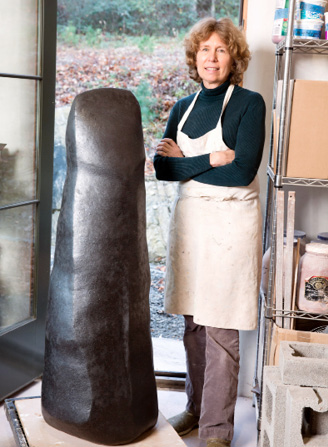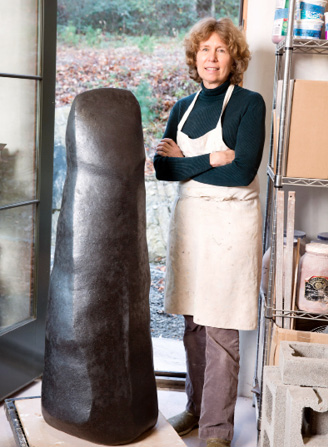 Mallory is represented at galleries throughout the US, including Bennett Galleries in Knoxville, Abmeyer and Wood in Seattle, Friesen Gallery in Ketchum, SCAPE in Corona del Mar, and Argazzi Art in Lakeville, Connecticut.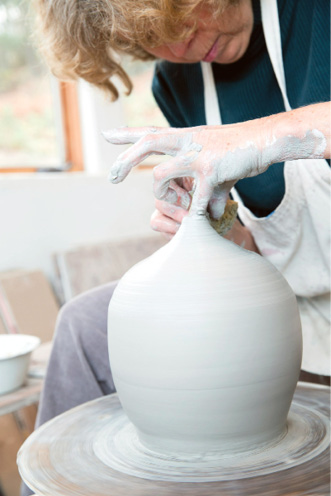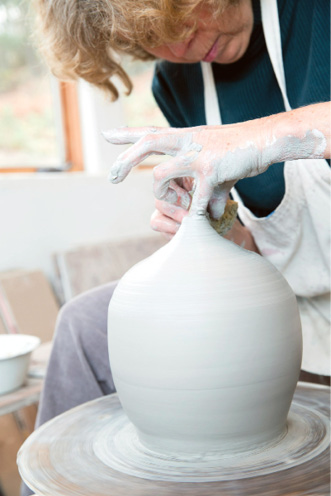 Ann Mallory's work will be featured, along with the work of Mindy Horn, in the Mattatuck Museum's exhibition, Line and Volume, from December 11, 2016 to March 12, 2017. The opening reception is Sunday, December 11, 1 – 3 pm. See details below.
For additional information on Ann Mallory, visit: annmallory.com
Line and Volume
Ceramics by Mindy Horn and Ann Mallory
December 11, 2016 – March 12, 2017
Opening Reception: Sunday, December 11, 1-3 pm
Mattatuck Museum
144 West Main Street
Waterbury
203.753.0381
www.mattmuseum.org