The artist's reverence for history and the simplicity and elegance of ancient objects inspires Peter Busby, but it is his command of his materials that enables him. 
An amphora is a terracotta vessel first created during the Neolithic period of ancient Greece. Amphorae were used to store and transport wine, grain, oil and other commodities until the 7th century. They have been found at archeological sites throughout Europe, China, and the Roman Empire. Now ubiquitous relics, amphorae manifest human history, and they are also artist Peter Busby's personal metaphors.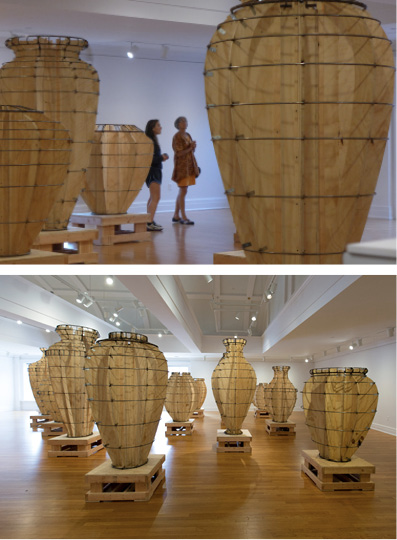 Busby is an inveterate traveler. He has lived and worked in Indonesia, China, Thailand, Israel, Crete, and Denmark, as well as Europe, and the Caribbean. Born the youngest of six brothers in Cold Spring Harbor, New York, Busby's creative life began in competition with his problem-solving, can-do family. He learned early how to repair cars, paint houses, and make furniture. Those practical solutions to structural problems still inform his art. Craft and romanticism are adroitly wed in his wooden amphorae, a series inspired by Busby's visit to the colossal columns of the Temple of Karnak in southern Egypt. He has stated that with Amphorae, he aspires to recreate "that humbling experience of [being somewhere] much greater than oneself."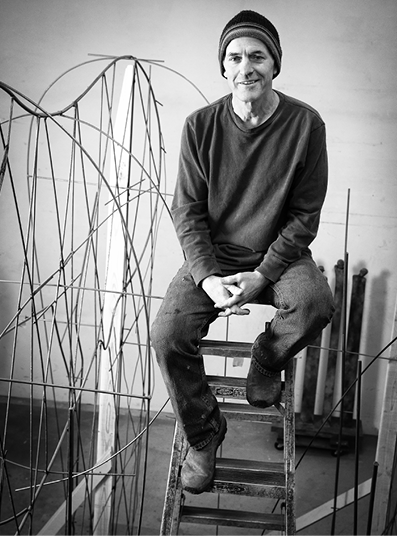 Each of Busby's amphora sculptures is architecturally solid, seemingly built with posterity in mind. They are constructed of modular plywood sections that fan from a central spine. Unique in shape, size, and resulting joinery, each is bound with an external steel armature that both secures and articulates the wooden structure. But while these works suggest vessel forms, they do not function as containers. Instead, each giant amphora mediates the space between viewer and sculpture, offering a link between antiquity and the contemporary. They stand upright on utilitarian plinths, rooted to the floor like heraldic presences imbued with a sense of our shared history. As a group, the amphorae form a loose phalanx, an imposing platoon of sentinels guarding us against the impending threats. Massive and immovable, they surround the viewer as a secure environment.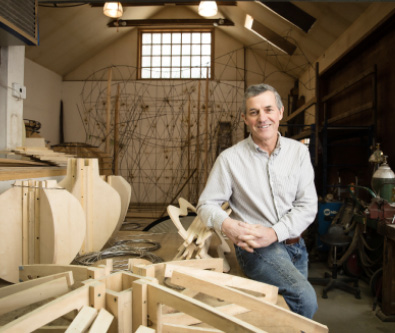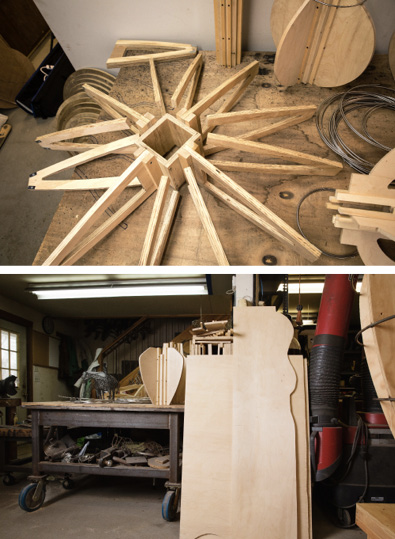 The overlaying steel skeletal elements also allude to the female form. Like monumental mannequins, each amphora is articulated by a framework of rolled steel rods that suggest hoop skirts, corsets, and ruffs. These linear aspects act as drawings activating the stolid wooden forms. The shaped hyperstructures also define the negative spaces that are essential to Busby's sculpture. The steel armatures embrace the wooden elements that radiate from the center, creating a subtle rhythm between the dense walls and the voids that define them.

Though comparisons to other large-scale works, such as Claes Oldenburg's oversized soft sculpture, Jeff Koon's giant outdoor kitsch, or Louise Bourgeois' huge bronze spiders may come to mind, Busby did not arrive in the art world via the art historical canon. He briefly attended SUNY Oswego and spent a year in the painting department of an art school in Denmark, but it is his reverence for history and the simplicity and elegance of ancient objects that inspire him and the command of his materials that enables him. With Amphorae, he feels he has contributed to the classical form that is an indelible memory of his travels as a young man.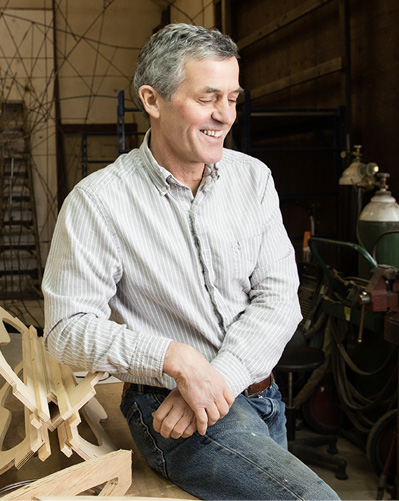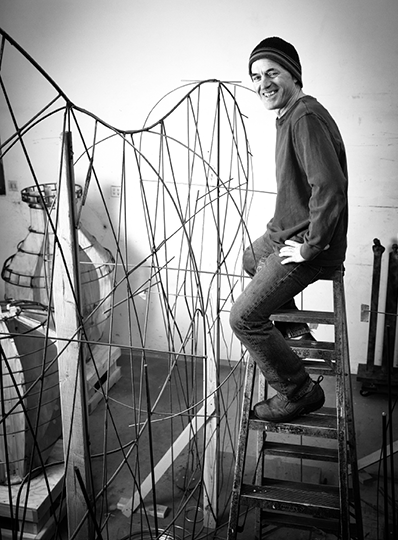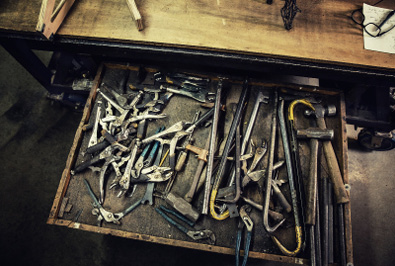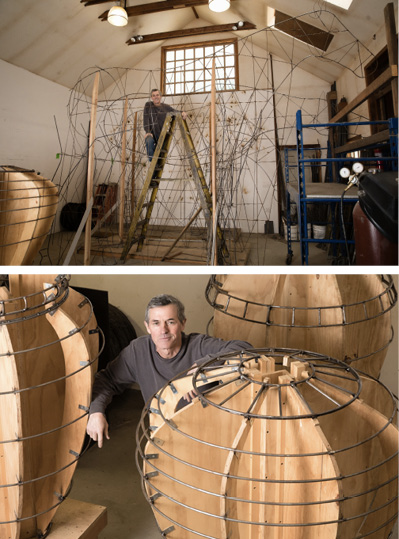 The Amphorae have been exhibited at Tremaine Gallery of Hotchkiss School and at Five Points Gallery in Torrington. He is represented locally by Morrison Gallery in Kent. The Amphorae are the most recent works in Busby's thirty-year public art career. Busby has realized commissions from throughout the U.S., from both private and corporate clients. He lives and works in Cornwall Bridge. For additional information, see the artist's website: www.peterbusby.com