ON OUR RADAR
Faces, places, treasures, and trends that caught our attention
Our annual list of outdoor winter activities in the Northwest Corner.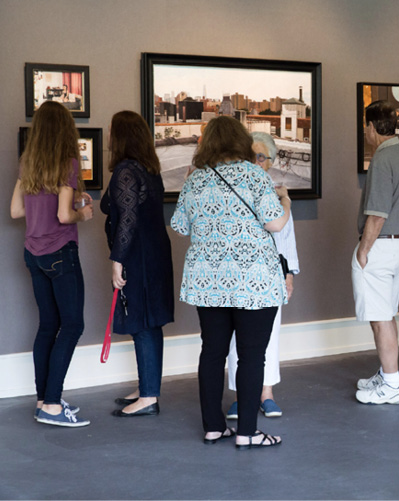 As you make plans for the new year ahead, save these dates for not-to-be-missed annual events in Litchfield County.
INBOX
Dear Coach,
Most years, I indulge my way from Halloween to New Year's Day, trying hard to ignore the number on the scale, the balance on my credit card and the vague sense of guilt and shame threatening to do me in. Along with the rest of the world, I wait for January—season of reboot and repair—to get my act in order. And it is that time of year again!
My annual resolutions are of the standard variety, a smorgasbord of aspirations and self-improvement plans. Eat more vegetables and fewer desserts. Drink more water and much less alcohol. Work out harder, snack less. Work smarter. Be more organized and efficient, waste less time. Get up earlier (but get more sleep). Appreciate more, complain less. Take up [violin/chess/aikido/knitting]. Grow the business. Be more patient, more loving, more present, more generous. Ditch the devices. Tend lovingly to friends and family. Be less judgmental and more accepting.
Stay the course!
January tends to go well. Sometimes February, too. After that? Not so much.
Do you have any advice on how to better honor my commitments and make my resolutions stick?
Sincerely,
Everly Optimistic
REPLY
Dear Everly Optomistic,
That is some list. Whatever you do … Do more! Do less! Do something!!!!
I get it. For years, I had quite a list of my own.
My go-to New Year's recipe used to look a little something like this: Assemble extra large list of worthy goals. Mix with healthy dose determination and generous sprinkling good intentions. Fold in one cup guilt, half cup shame and blend thoroughly. Douse with fiery assurances that this year will be different.
I don't do this anymore, and since you are asking for my advice, you shouldn't either. Instead, if you truly want this year to be different, try bucking the resolution trap and going your own way.