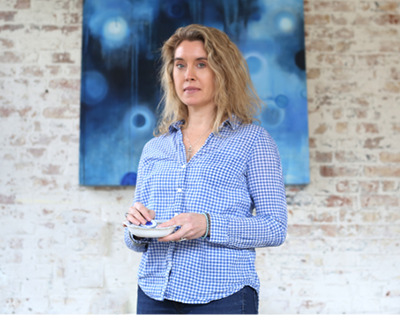 KEZIA HEARN PHOTOGRAPHED BY CONSTANCE SCHIANO
Exploring botanical forms as well as nature's patterns and geometry is the driving force in Kezia Hearn's work. This local artist's love of art and nature comes through in a powerful way.
Litchfield County boasts a rich and diverse artistic culture, thanks to the many transplanted New Yorkers whom we now call "our own," but you can't get any more "local" than contemporary artist Kezia Hearn, for she is no stranger to this land of rolling hills and bucolic pastures.